Photo Credit: Joey Wharton
PIG DESTROYER: Share "The Torture Fields" Video via Consequence of Sound
PIG DESTROYER 
have premiered the second single from their highly anticipated sixth full-length album Head Cage entitled The Torture Fields". Watch the spastic new video via Consequence of Sound & Heavy Consequence HERE and listen on all streaming services AT THIS LOCATION.
"The Torture Fields" was directed and edited by Frank Huang (Maximum Volume Silence) and features live footage from Decibel Metal & Beer Fest and Southwest Terror Fest, and live photos by Mark Valentino. Additional Live Footage by Jeff Grindstopher.
PIG DESTROYER 
have begun announcing live appearances beginning with the official Head Cage album release on 

September 22

 at Gramercy Theatre. Additional confirmed concerts include appearances at Decibel Metal & Beer Fest, Crucialfest 8 & Masters Of Grind. PIG DESTROYER will also perform two exclusive West Coast concerts with The Black Dahlia Murder leading to Decibel Metal & Fest Fest. 
Physical pre-order packages are available via Relapse.com HERE and the album pre-save and new single are available via Streaming Services AT THIS LOCATION.
Watch the previously released music video for "Army of Cops", directed by David Brodsky and featuring guest vocals from Richard Johnson (Agoraphobic Nosebleed, Enemy Soil, Drugs of Faith), AT THIS LOCATION.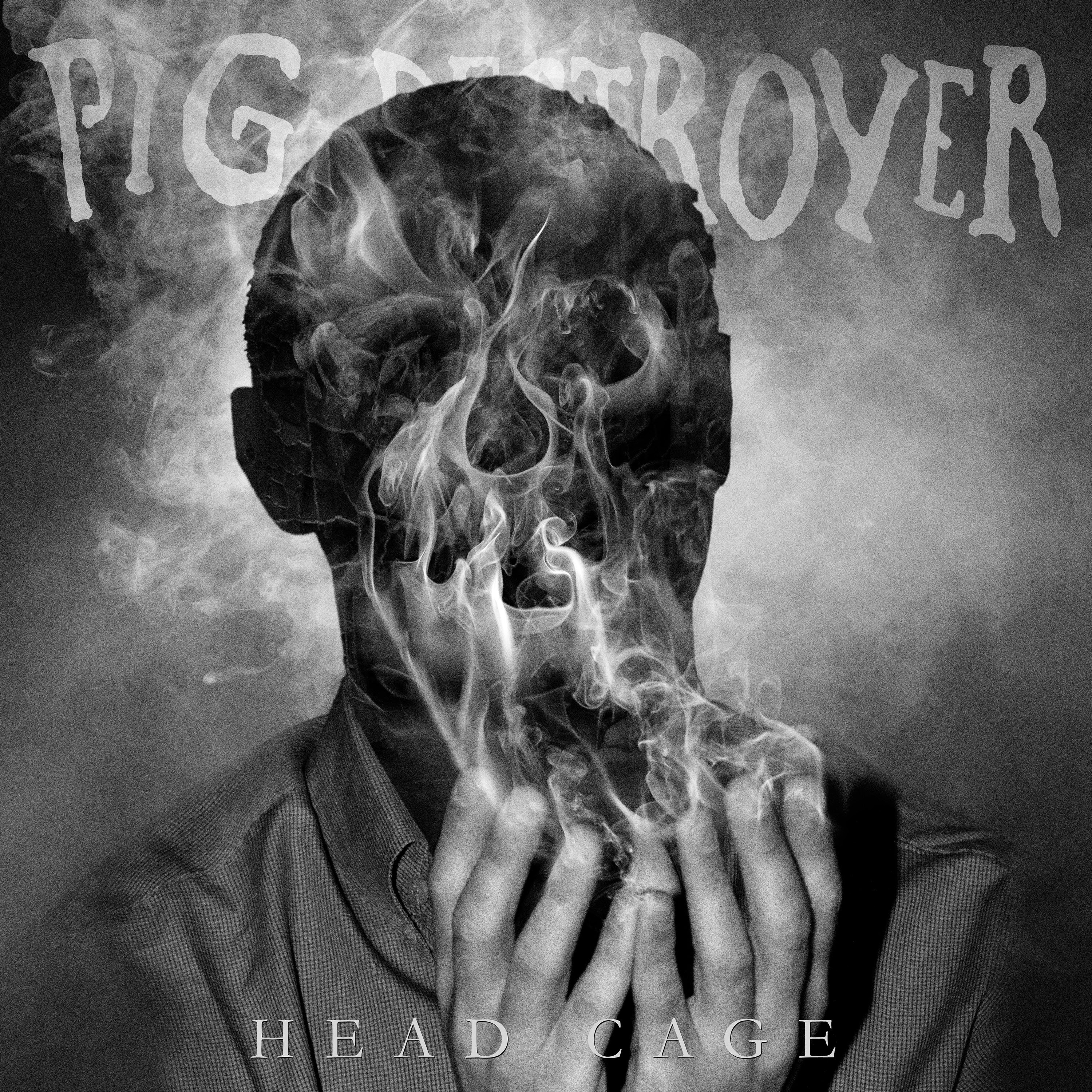 Album Art Credit: Mark McCoy
Head Cage Tracklist:
1. Tunnel Under The Tracks
2. Dark Train
3. Army of Cops
4. Circle River
5. The Torture Fields
6. Terminal Itch
7. Concrete Beast
8. The Adventures of Jason and JR
9. Mt. Skull
10. Trap Door Man
11. The Last Song
12. House of Snakes
A visceral vortex of animalistic rage and extreme sonic brilliance, Head Cage is a true work of extreme metal art, that with the addition of a bass player, is hands down their most dynamic and heaviest recording to date. Across twelve tracks, PIG DESTROYER weave together harrowing tales of philosophical dualities,touching on mortality and depression, fear and violence, and the darkest complexities of the human condition, all told through the distorted lens of delightfully transgressive vocalist/lyricist JR Hayes. Musically, the band continues to push the boundaries of metal, grindcore, noise and punk, ramping up the intensity and leaving you bludgeoned in a state of utter shock, all in less than 33 minutes.
Head Cage was recorded by guitarist Scott Hull at Visceral Sound Studios, mixed and mastered by Will Putney (Exhumed, Every Time I Die, Body Count) and features striking artwork by Mark McCoy (Full of Hell, Nothing) along with guest vocal appearances by Agoraphobic Nosebleed's Richard Johnson and Kat Katz plus Full Of Hell's Dylan Walker. PLAY AT MAXIMUM VOLUME!
PIG DESTROYER Tour Dates:
Sep 22

                 Manhattan, NY              Gramercy Theatre (Record Release Show)
Sep 28-29

             Salt Lake City, UT        Crucialfest 8
Nov 03

                 Sint-Niklaas, BE            Masters Of Grind
Nov 29

                 Portland, OR                  Bossanova (w/ The Black Dahlia Murder)
Nov 30

                 Berkeley, CA                 The UC Theatre (w/ The Black Dahlia Murder)
Dec 01-02

             Los Angeles, CA           Decibel Metal & Beer Fest
OFFICIAL LINKS: