MIRROR QUEEN SLATE JUNE 24 RELEASE DATE FOR NEW ALBUM: INVIOLATE

TEE PEE RECORDS RELEASE PREVIEW WITH THE

RELEASE OF THE ALBUM'S TITLE TRACK

ALBUM PRE-ORDERS AVAILABLE HERE

"Mirror Queen… mixes melodic guitar leads of Thin Lizzy and the heavy approach of NWOBHM with lighter, Pink Floyd like, prog-rock flourishes." – Ghost Cult

"he bar is set high with music best described sounding like The Sword-meets-Iron Maiden. Even that fails to properly relay the high energy output delivered here." Riff Relevant
May 12, 2022, NEW YORK – Mirror Queen, the NY-based stoner rock outfit who've been praised for their "kaleidoscopic approach to rock… fuzzy riffs, searing solos and big choruses" (Ghost Cult), release their new album, Inviolate, on June 24 via Tee Pee Records.

"On this album we're continuing to collaborate among the members more so than ever, exploring the riffs, hooks, and melodies – everything from classic pop to favorite prog moves has been fair game to be included in our hard rock stew. Doing our own thing: Inviolate, " says vocalist/guitar player Kenny Kreisor.

The band, who performed at both the New York and European versions of Desertfest 2019, recorded the self-produced, 7-song collection at Flux Studios in Alphabet City, Manhattan. Album pre-orders are available here.

A late Summer tour will be announced soon, with a record release show slated for June 25 show at Union Pool.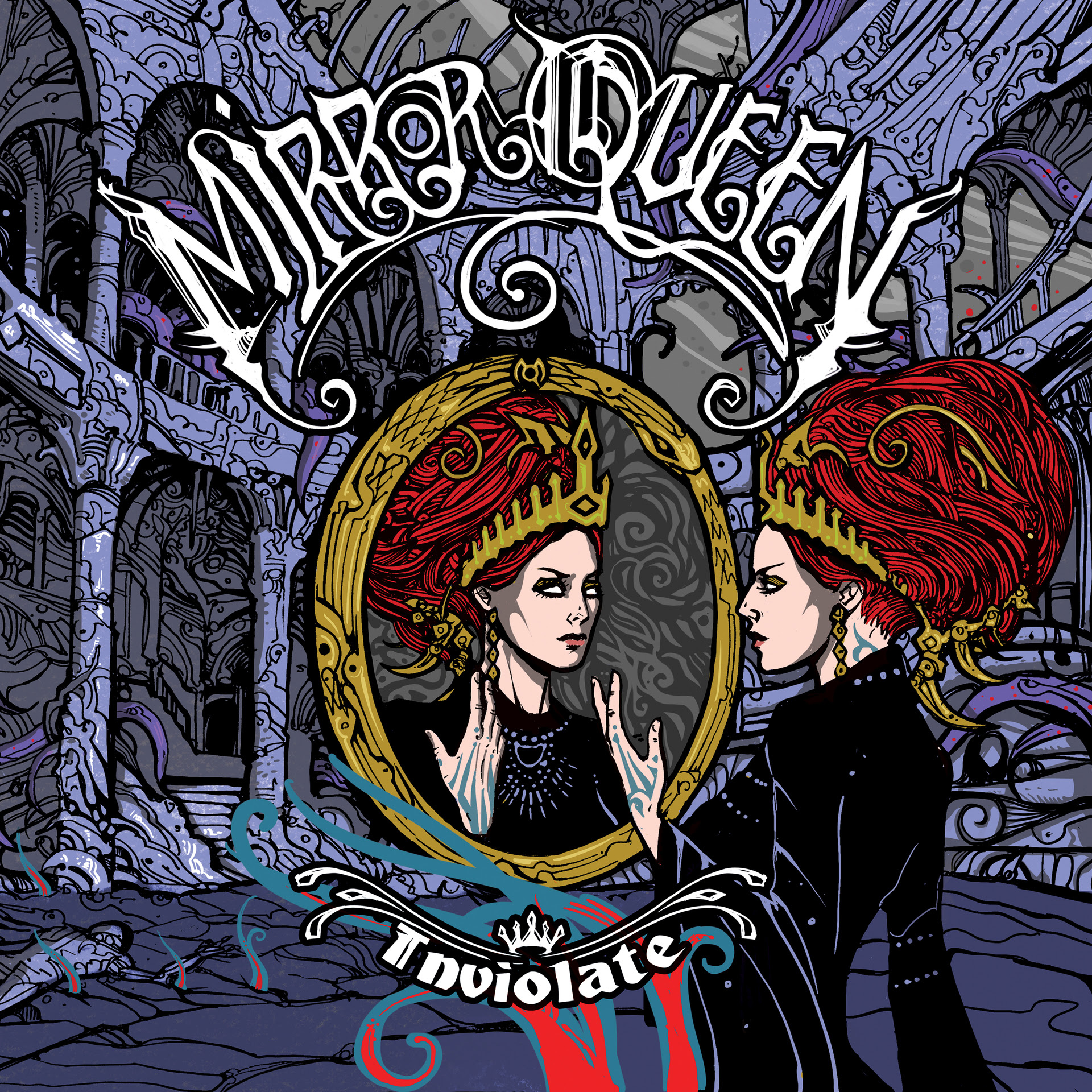 Inviolate cover art by Malleus Art Labs
Inviolate track list:

Inside An Icy Light
Sea of Tranquility
The Devil Seeks Control
Witching Hour
A Rider On The Train
Coming Round With Second Sight
Inviolate
Mirror Queen is Kenny Kreisor (guitar/vocals), Jeremy O'Brien (drums), James Corallo (bass/backing vocals) and Morgan McDaniel (guitar). The New York-based band have released three albums: Verdigris (2017), Scaffolds of the Sky (2015) and From Earth Below (2011).

# # #